On this page we point out some areas for campers scattered all over Italy, some itineraries suggested to arrive in the province of Grosseto and in general in the Tuscan Maremma.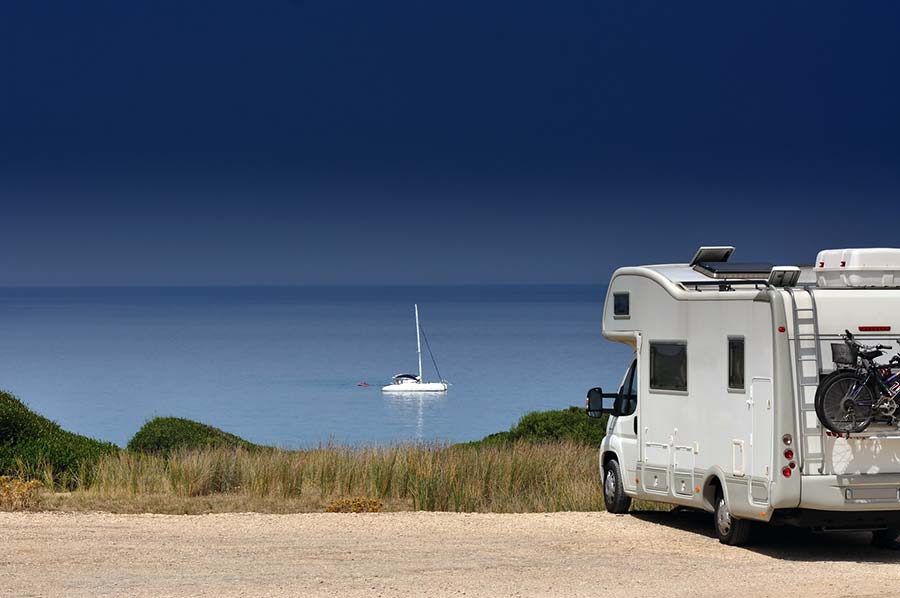 Itineraries from North towards Maremma
In the surroundings of Genoa, Turin and Milan, there are many parking areas that will allow to rest and do maintenance to your caravan. There are both free public areas and equipped ones with every service. Choosing according to one's own needs is easy, especially nowadays that Internet provides ad hoc maps with geographic coordinates and comments /reviews of every single area.
Itineraries from the South towards Maremma
Coming from the South, there are a lot of opportunities to stop outside the equipped areas, obviously following the ethical and moral rules of the good camper. The areas of Naples and Rome offer many facilities for campers but you usually have to pay for the maintenance and services you need. Grosseto and the Tuscan Maremma are just a few hundred kilometers away.
Recommendation for journeys by caravan through Maremma
In Italy, caravans are considered common vehicles, compared to cars and similar means of transport only in terms of transportation and parking. Parking with open verandas, outdoor furniture and long stops with open windows is though considered camping. In Maremma there are plenty of areas where it is possible to stop, even for free, but considered the not always appropriate quality of services, we recommend to book the place for your holidays in equipped and well organized campsites to have all the services you need for you and your family. We also remind you that you can find excellent camping facilities in the province of Grosseto and in particular in the areas of Castiglione, which are the strategic starting points to visiting all the Maremma coast.