The perfect camping on the beautiful Tuscan's coast with beaches and natural landscapes of great importance also where to have lot of fun
With the choice weather to live in close touch with nature or to visit the beautiful seaside villages of the province of Grosseto, Camping Maremma Sans Souci is the best choice. Many seaside activities and excursions to the seaside locations around Castiglione and Punta Ala, as well as guided tours to the main cities of art in Tuscany. We offer everything you need for a special holiday.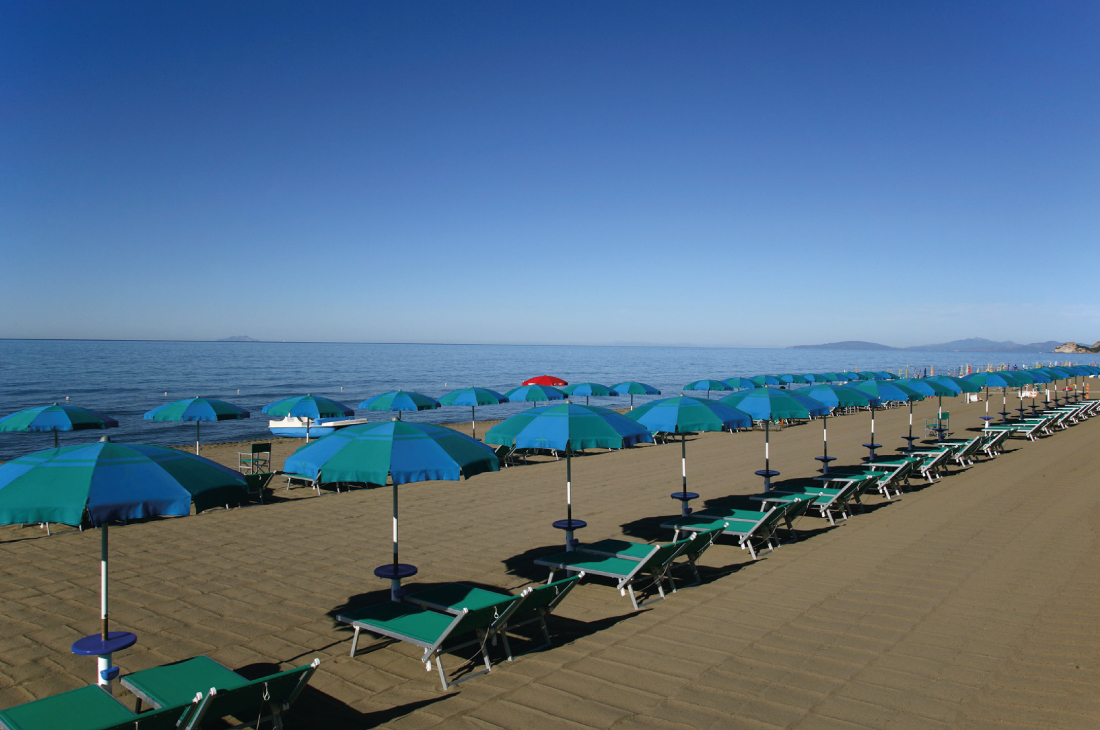 Camping Tuscany Castiglione della Pescaia
You can choose between charming untouched beaches with their glimpse on the Mediterranean undergrowth or decide to relax and have fun in the most notorious ones where by the various bathhouses you may enjoy beach parties, music and activities that you keep you busy till evening. The opportunities never end, it is up to you what to do on the beautiful seaside of Tuscany.
Everybody to the beach in Punta Ala
From our campsite you may easily reach Punta Ala, a tourist destination of great beauty from which prestigious marina depart notorious Regata. Puntala is a strip of land surrounded by the sea and covered with pine trees. You get caught and charmed by this evocative atmosphere taking a walk on paths leading to the heights or playing golf. From its end you can view and also visit the island of Sparviero, part of a protected area covered by the luxuriant Mediterranean undergrowth.