The perfect vacation for all those who love nature and the beach but don't want to give up on comforts. If this is your idea of a perfect vacation, our Maison is what you are looking for, just choose among our Classic Maison, Maison Facile and Maison Chic.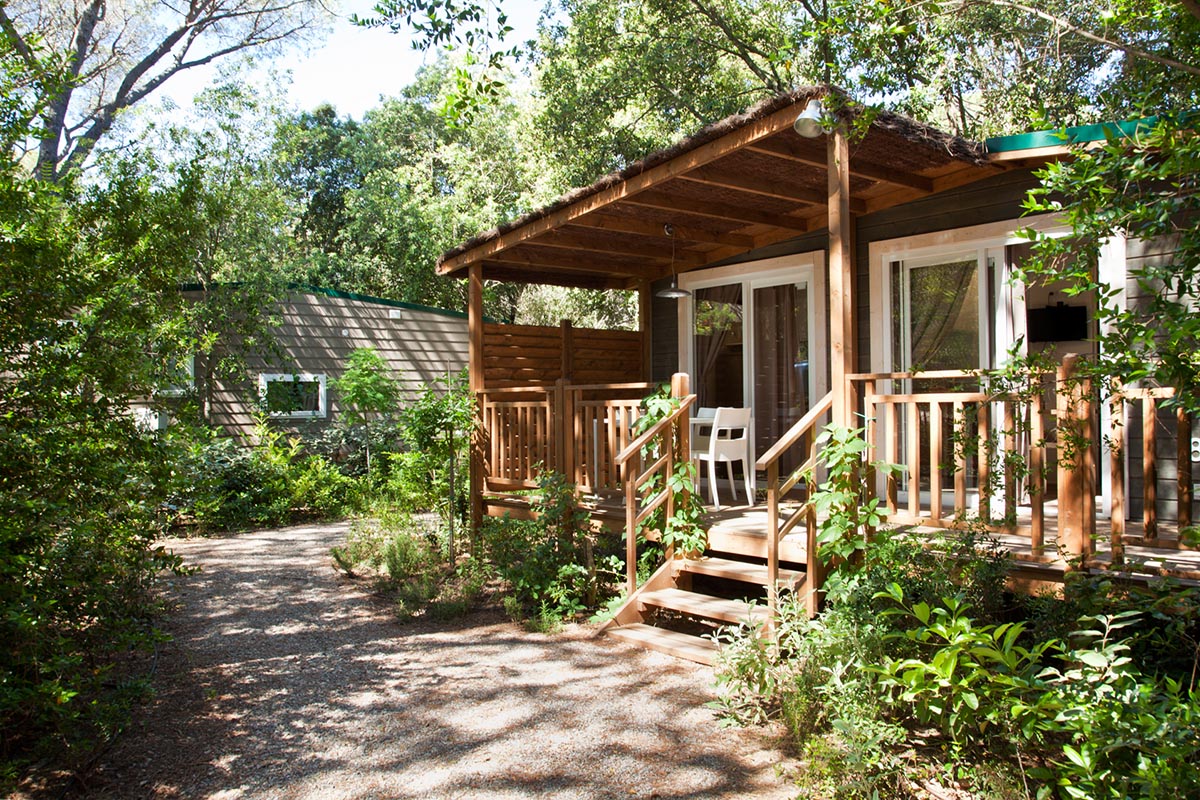 Mobilehome – Maremma Sans Souci
A week-end in our Maison
Our mobil homes are the best accommodation option for you and your travel companions in order to spend a few days in total relax, not giving up on any comfort. Maisons are new, spacious and fully-accessorised, they have a wide central space with living room and kitchen, three bedrooms, 2 bathrooms, AC and a large front porch. The classic Maison can welcome up to seven guests.
You'll be able to enjoy our century-old pine tree forest, breath fresh and clean air, rest in the shades and fall in love with our amazing sandy beach and clear sea. You will have direct access to the beach, where you'll be able to lay back and finally get off the daily routine wheel. If you love sports you can play volleyball on our beach volley field or schedule windsurf, surf or sup training classes (beginner's to advanced level) offered by our surf school at the beach, or maybe rent a kayak and discover our beautiful coastline.
A week in our Maison
On your vacation, come stay with us! Our Maisons are the most comfortable accommodation option but don't forget you will still be fully surrounded by nature. The great majority of our mobil homes is in the shades, and they are all pretty close to the beach (600m max). Choose among Maison, Maison Facile (barrier-free) and Maison Chic.
Our campsite has been running for over 50 years, we know how to please our customers with our top-quality services in a well-kept environment that we all love and respect. As our guests, you will have direct access to the beach, where you will be able to enjoy our private equipped beach as well as the free beach. Our beach bar will serve fresh drinks, ice cream, snacks and coffee all day long. Inside our campsite you will find our Bar, Restaurant and Mini Market, selling high quality local food and wine. There is also a Bazar where you can buy national and international newspapers, toys, and goods of all kinds. Mini-Club activities are for kids starting from 6-years old.
You are free to ask for touring information at any time at the Reception. Our front-desk agent will advice you according to your needs and interests and direct you towards the many points of interests in the area.
Among some of the suggestions for the area we would recommend Cala Martina, an untouched beach in Follonica's Gulf, with clear water and a beautiful sandy beach. In addition, a beautiful walk in the Daniel Spoerri Garden is something you cannot miss in the area, 20 hectares full of artworks and masterpieces by him and several other contemporary artists.