Archery is an elegant sport, and many enthusiasts love it because it helps the discipline and it helps to release anxiety
In order to practice the discipline of archery, you need to get familiar with the basics of body position, the instrument (the arc) and the physics of the arrow. But do not be afraid, just a few lessons to master the technique of shooting and start having fun with this fantastic sport.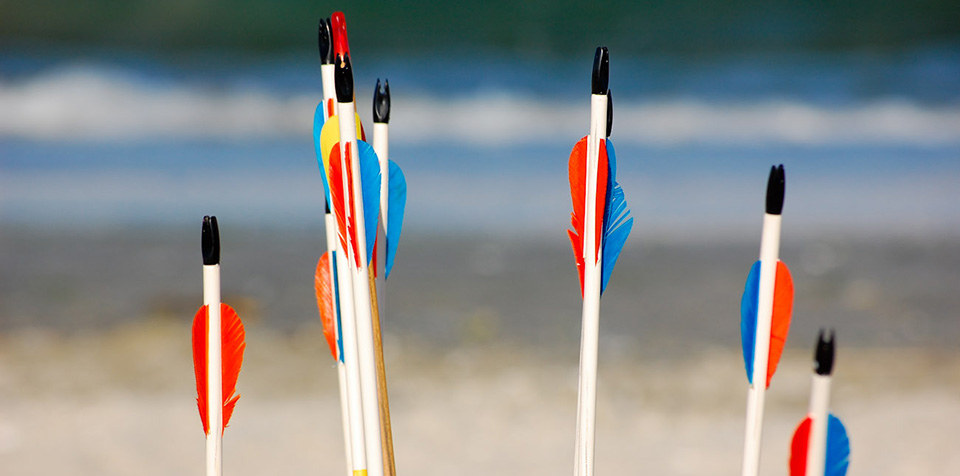 Where to find archery centres in Maremma
Camping Maremma Sans Souci offers the possibility of having fun with archery in a centre just in front of the Camping. You can practice the two main specialties, FITA and FIARC shoots. The two specialties have different targets: the first takes place in a static position while the second in motion through a defined path.
Taking part in archery classes and sessions
In order to take part in archery classes for both the two main specialties, just contact the reception and book. We will be happy to suggest you the best activity according to your attitude and your experience with archery. The proximity of the camping to the archery centre will give you the opportunity to follow classes for several days, letting you hone your technique and take command of this beautiful discipline.
Tips to practice archery in the Tuscan coast
For those who have never practiced archery we recommend to attend at least a couple of lessons to become familiar with the bow and the shooting dynamics. Between the two specialties, it is preferable to start from the FITA shooting, better known as Olympic shooting. This because it is easier to learn more about this sport and its rules and because the location of the shooter and the fixed target are recommended for beginners.