Are you looking for a tourist village with animation in Tuscany? To do sports or relaxing activities or even to entertain your children? You are in the right place at the Maremma Sans Souci campsite.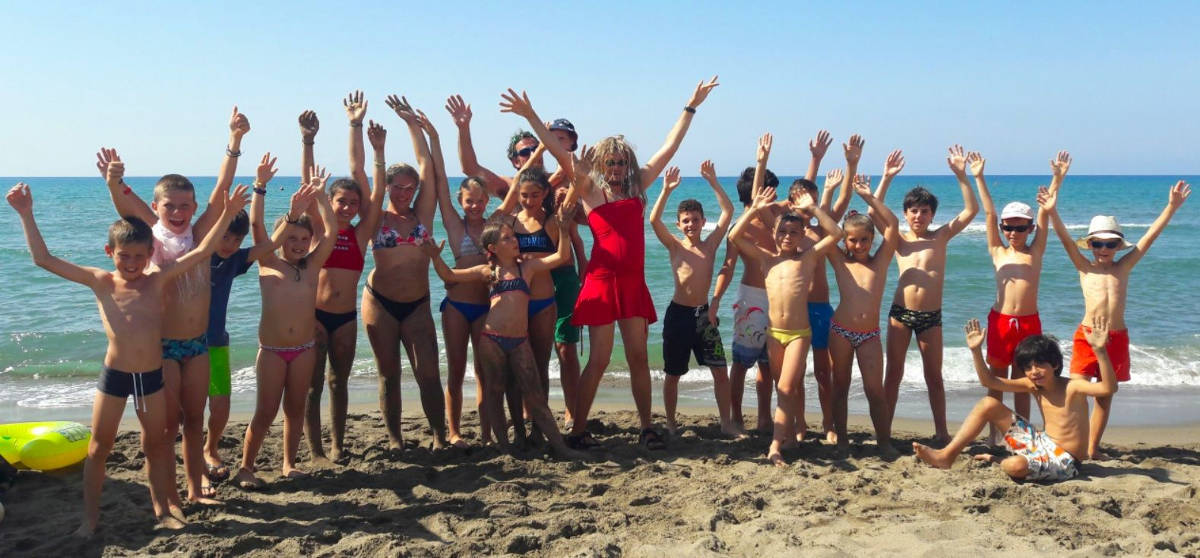 Animation for your holidays in Maremma
Whether you want to engage with the sports practiced on the coast of the Maremma, learning a new one among those proposed, perhaps in close contact with the sea of ​​the Tuscan coast and with expert teachers, or you want to spend time having fun in games and entertainment, the animation of Camping Village Maremma Sans Souci will be pleased to offer you the activities that best suit you on vacation.
Lots of sporting activities on the beach, for both adults and children, but also activities designed for relaxation, where training is both physical and mental. You will have many different proposals for your holidays with entertainment in Maremma.
Entertainment on vacation
The animation of Camping Village Maremma Sans Souci is very active and frequently organizes groups to stage shows and performances in which everyone can participate, young and old. Who has the pleasure of watching entertainment activities on holiday, will find a large company well organized and happy to involve you in fun and artistic activities until the staging of the show.
Of course, we also organize dance sessions, karaoke directly at the campsite and many relaxing activities even during the day, both at the beach and at the campsite, including relaxation activities and Yoga or outdoor gym.
Camping Village with animation
If you want to stay active even on holiday the animation of Camping Village Maremma Sans Souci will propose a series of activities to choose from to spend time on vacation in the best way, being able to relax but also entertain and why not, meet new people and train new friendships. Even the little ones can have fun and spend their time in complete safety accompanied by our expert animators, who will organize for their baby dance sessions, shows and fun activities both in the beautiful beach adjacent to the Village and inside the campsite in the area dedicated to activities of the mini club.