It is never too late to enjoy a wonderful camping holiday, in close contact with nature to spend quality leisure time
In our beautiful campsite, with direct access to the sea, for more than fifty years we offer our guests the pleasure of a relaxing and exciting holiday, to discover wonderful and amazing places. The availability of our accommodation is very wide, you can choose between the cottages, the Maison, the Safari Lodge Tent or the Country Lodge Tent, for true glamping lovers, a real luxury.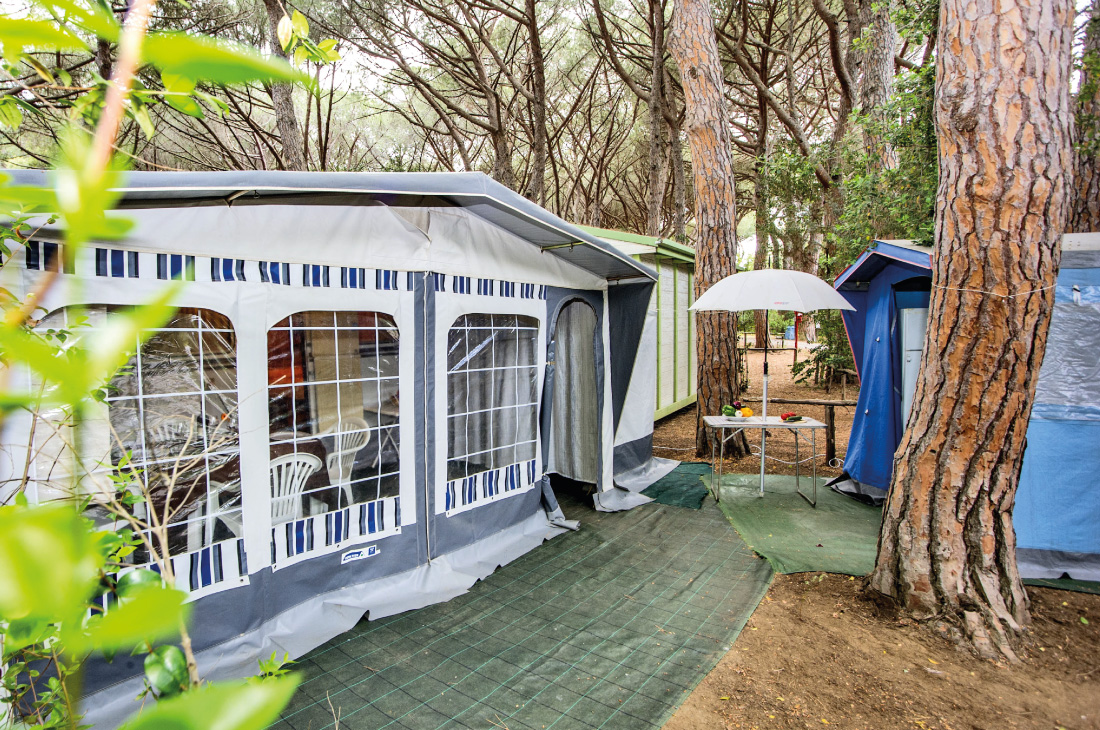 Area Camping – Maremma Sans Souci
A week of quiet, relaxation and good food in Castiglione della Pescaia
All the services in our structure are designed to make your stay unique, with particular attention to quality and respect for nature. You can relax in the silence of a green pine forest, go to the beach, you can walk there with a short walk. At the Mama restaurant, you can taste traditional Tuscan dishes and Mediterranean cuisine, accompanied by a prestigious selection of wines, with a particular selection of Tuscan ones. Also inside our structure there is a bar, open all day and a mini market, equipped with local specialties of excellence.
Discover the territory of the Maremma
Whether you decide to use a horse, a donkey, a bike or just your feet, Maremma is a land that deserves to be discovered. From the hinterland to the sea, passing through green hills, forests of oaks, chestnut and holm oaks, fields where the vineyards and the olive trees dominate the landscape, up to the beaches, golden, white, sandy or gravelly, to end in a sea crystalline, clear and clean.
Turning to the information point you can book excursions and guided tours or simply receive information on the many trails present. Moving a bit 'to discover the villages we suggest you visit the quaint villages of Tufo, Sorano the Matera of Tuscany, Sovana and Pitigliano, the small Jerusalem. These villages are part of a much larger area called Area del Tufo, an area where particular environmental conditions have led to the formation of tufaceous rocks, where thick vegetation alternates with rocky walls and huge tufa spurs surprising the visitor. The three villages are connected by ancient corridors dug into the rock, called the Vie Cave, where you can come across graves and engravings of the Etruscan period, small niches with sacred images of medieval origins, called scaccia-diavoli, or even huge holes dating back to the primitives' epochs, called the Colombari. You can visit the Etruscan necropolis, those of Folonia, Monte Rossello and Sopra Ripa, known throughout the world.
Places where history has stratified leaving indelible traces, will surprise you!