At Camping Village Maremma Sansouci the ideal holiday for those who love living in close contact with nature without having to give up comfort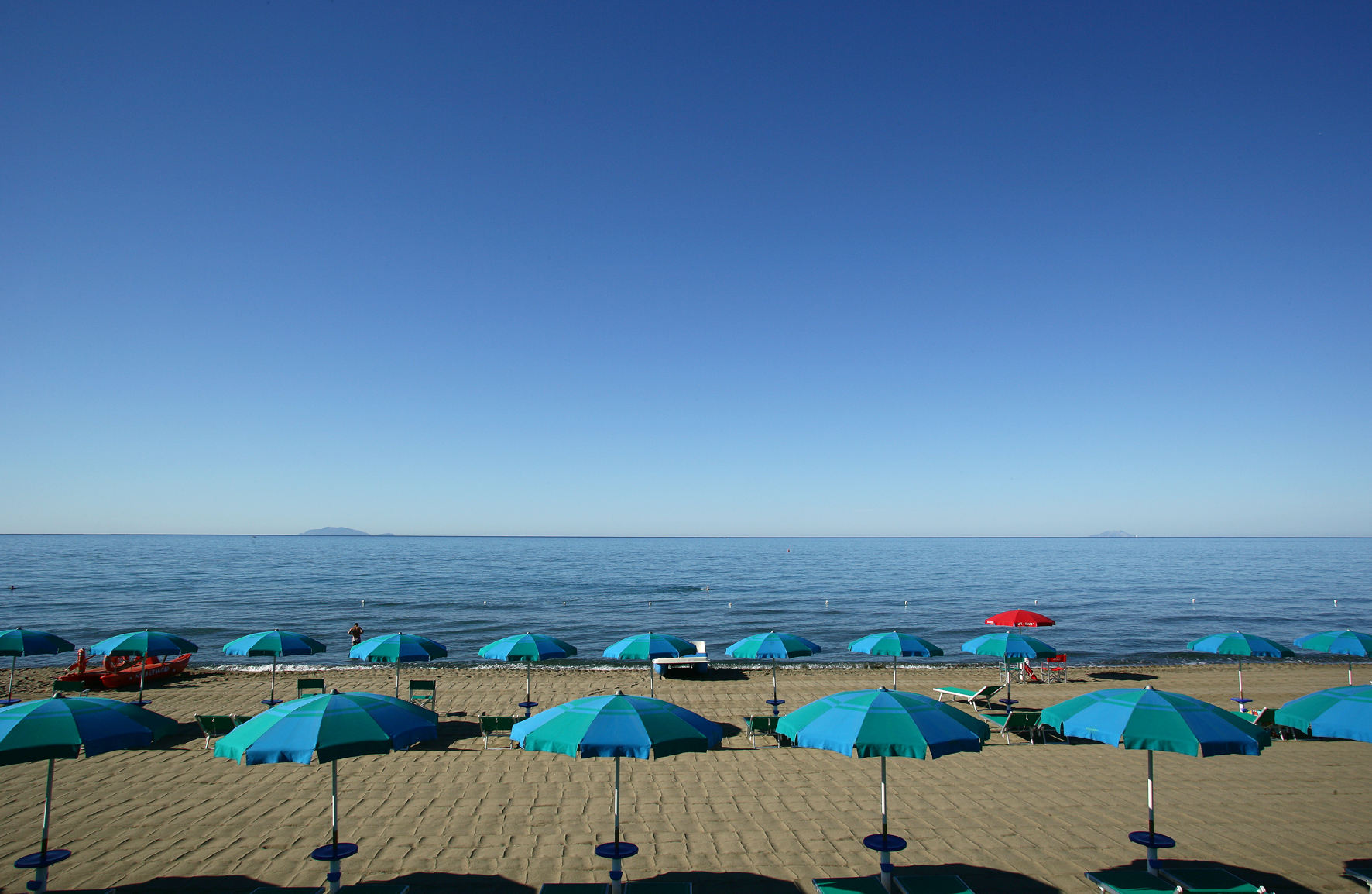 Beach– Camping Village Maremma Sanssouci
Le Maison on holiday with style and comfort
Our mobile homes are characteristic wooden houses, immersed in the green centuries-old pine forest and thick Mediterranean vegetation, which offers not only the pleasure of living immersed in nature but also a comfortable shelter from the summer heat. The Maison are divided into a sleeping area with two bedrooms and a living area with a modern equipped kitchen and living room.
There is a fantastic outdoor veranda with table and chairs for pleasant moments in the open air. The mobile homes can accommodate up to six people, ideal for families or a group of friends.
Free and equipped beach with direct access
Our campsite is directly on the sea, here you will find a part of free beach and a part equipped. In the latter, in addition to the classic beach umbrella and sun loungers, you can find the beach relax version. Comfortable mattresses and straw umbrellas to give you an unusual and welcome relaxation even on the beach.
For the little ones there is an entertainment service, with many fun activities, not only during the day on the beach, but also in the evening with the baby dance, which has always been very popular with our young guests.
Relaxation and wellness at the Saturnia thermal baths
The most famous thermal baths in Maremma, Saturnia is, according to some, the oldest human settlement in Maremma. Legend has it that the god Saturn, driven from Olympus in a fit of rage, hurled a thunderbolt at the earth. This clumsy blow gave rise to the spring of sulphurous water, which has been providing benefit and relief to all those who bathe in these splendid natural pools since time immemorial.
Whatever the origin, the gentle waterfall and the small natural thermal water pools are set in a unique and spectacular landscape and are freely accessible to anyone who wishes throughout the year. If you are in the area, you must come.