Those who love equitation know the emotion of going horseback riding. Camping Maremma Sans Souci has tips for everyone.
For nature lovers, we suggest a ride surrounded by greenery, for instance a day in the Maremma Regional Park. Sport lovers will have the possibility to practice in the many riding centres around Grosseto.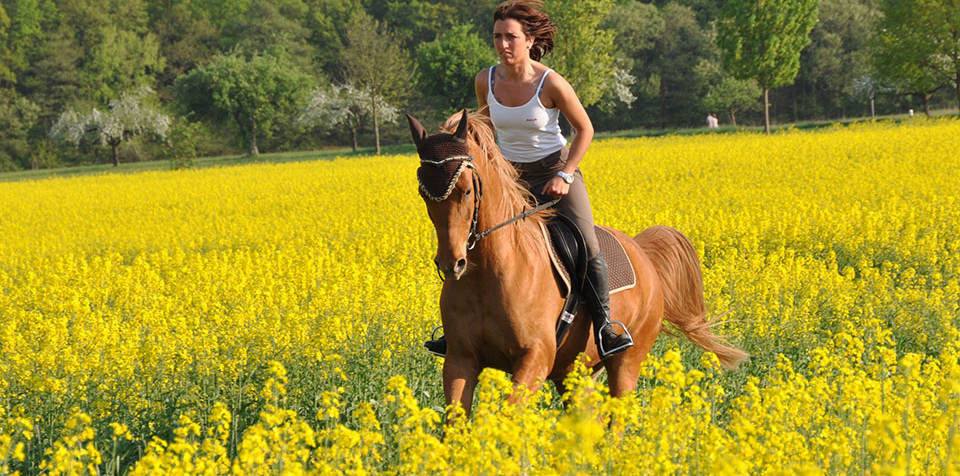 Where to find stables in Tuscany
There are many riding centres in the area of Grosseto, many of which are in contact with Camping Maremma Sans Souci. Every association offers several guided tours for one or more days in the countryside of Maremma. From easy horse riding of 1 day, to the rides on the beach, up to a real transhumance with your own horse or with those provided by the riding centres.
Taking part in Horse-riding classes
You can contact our staff or one of the many riding centres near the Camping if you would like to take part in horseback riding in Maremma, to do equestrian sport activities and to do multi-day excursions in the countryside or in one park in Maremma.
If you have questions or concerns, contact our reception and you will find the best solution to satisfy your desire to ride. Horses and equipment for you and your family will not be a problem.
Tips for horse-riding in Maremma
Horseback riding embraces many passions into one. Love for animals, the beauty of countryside landscapes, the excitement of the interaction with another animal, always go further with new experiences. Everyone has his own way to view this discipline, but we would suggest to try everything. Maremma is a perfect land for horse riding and if the idea does not attract you, there is always the possibility of walking with a carriage for 6 people led by a qualified driver.