The right tourist village where you can find expert and friendly entertainers, who will offer you many activities both sports and games, for you but also for the little ones.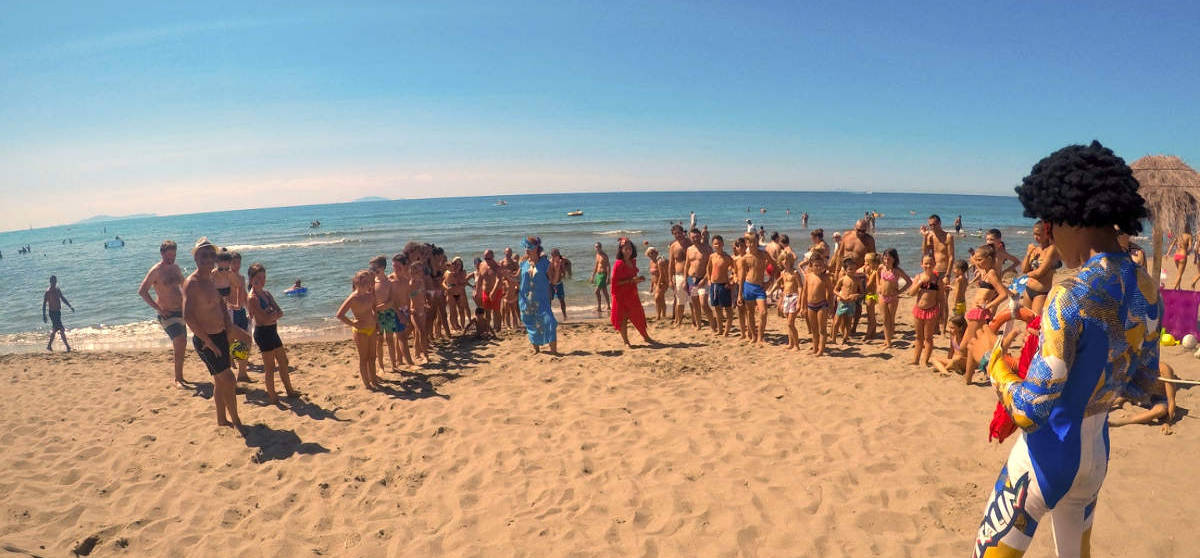 Campsite events in Maremma
Between evening shows, camping activities and lots of sports to do on the beach and on the sea, the campsite will no longer be a place to relax, but also where to have fun and get to know other campers. Those who want to stay active even in their holidays in Maremma can turn to our animators to attend theatre lessons, or to sing their favourite songs during karaoke or still have fun with their partner during a dancing evening. Our animation is also available to let you discover many outdoor sports, to practice alone or in company, in the beautiful scenery of the Tuscan Maremma
Animation and fun in Tuscany
Our animation team will advise you on the best activities both in camping and throughout the Tuscan Maremma, from sports at the sea to guided tours; you will find all the best activities to do on holiday, in the most fascinating territory of Tuscany.
There are many guided tours throughout Tuscany, both cultural and historical but also sporting and especially naturalistic. In fact, the number of parks of deep interest present throughout the coast of Tuscany is very high, starting from the Natural Park of the Maremma up to the Diaccia Botrona or the park dell'Uccellina. Many opportunities to learn about the nature of Tuscany on vacation, with the precious indications of our animators.
Castiglione della Pescaia for vacation
The whole area of ​​Grosseto and Castiglione della Pescaia are the epicentre of summer in Tuscany and in the company of our friendly Animation you can discover all the fun both on the campsite and in the surroundings of Castiglione della Pescaia. The animation guys at the Maremma Sans Souci Camping Village will be happy to give you all the information on the main events in the area, but also to let you participate in activities and initiatives inside the village, such as evening shows for adults and children, activities outdoors and also horse riding or cycling.