On holiday, especially when going to the beach, the support of experienced camping animators is always a very useful thing, especially when you want to let your children play safely.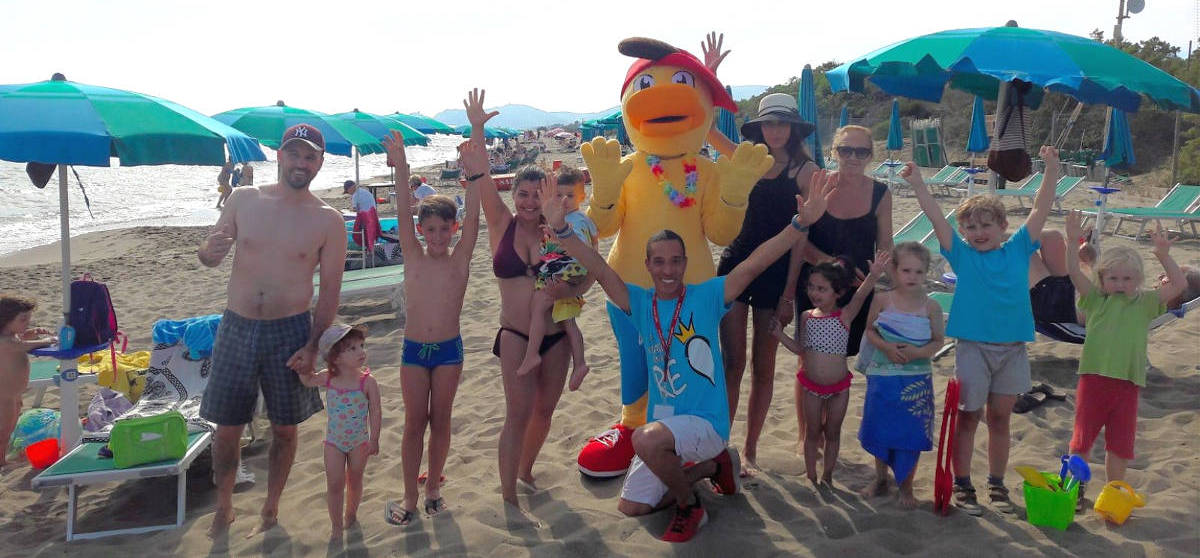 Mini club camping in Maremma
At the Camping Village Maremma Sans Souci the animators of the Cocomero theatre organize a program with lots of activities for the holidays of the youngest, including shows, group dances and a thousand opportunities for having fun on holiday. Various entertainment activities, such as beach games, the amusing baby dance on the campsite and even theatre sessions for children with always enjoyable evening shows. For a beach holiday in Tuscany that is full of entertainment for your children, with the Mini club and the animation of the Maremma Sans Souci.
Theatre activities in the village
Who does not just want to enjoy the beautiful sea of ​​the coast of Tuscany but also find fun activities even on vacation. Not everyone has sports as a priority, here is that our entertainment staff organizes moments of theatre to relax, to meet new people on vacation and spend some good times in the company. Those who want can also take part in the evening show that is presented directly on the Camping Maremma Sans Souci stage. There are also fun dance sessions for young and adults to have fun with your loved ones or friends.
The unbridled fun of the Baby Dance
Children will be happy to know that there is a service dedicated to them. The Baby Dance at Camping Village Maremma Sans Souci is a service designed to entertain the little ones on holiday and is proving very successful. Our animation organizes real group dance sessions involving the little ones and creating some nice choreography that will then lead to an evening show. Many children love this type of activity and parents will be happy to see their children having fun on holiday with our animation and be able to smile seeing them involved in a nice evening show.