Surfing and its variations, from wind surfing to kite surfing, is always a sport in which you "ride" waves with a board
For some of these you should use a sail or a sort of parachute and you will be carried by the wind, while in the classic surf you just use the power of the waves to get to the shore, without other equipment. Each specialty has its unique characteristics, but all have a common denominator, the love for the sea and the challenge with yourself.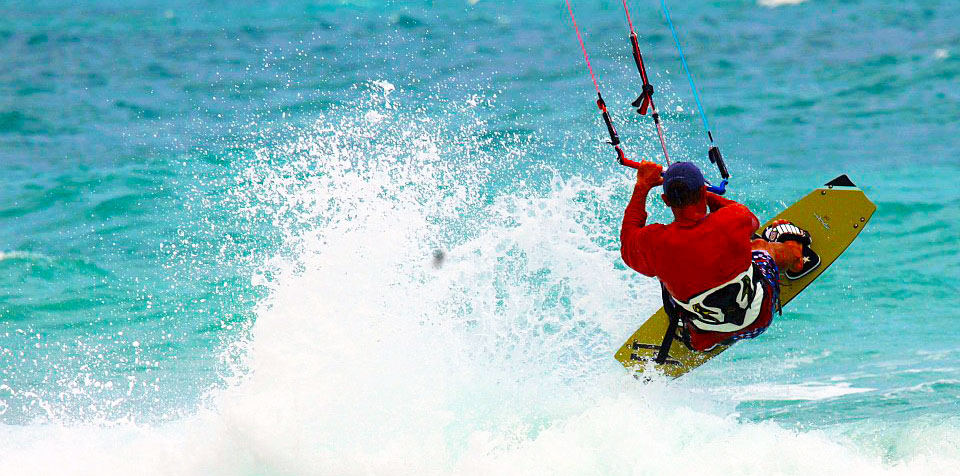 Locations for Surfing in Tuscany
Surfing in the coast of Maremma in front of the Tuscan Archipelago is a privilege. Fascinating and unspoiled landscapes, perfect winds for this activity and tips from the most expert instructors, will make you live an experience you will not forget. In fact, the coast of Tuscany offers one of the cleanest sea in Italy, several times rewarded by Legambiente with blue flags, which guarantee its beauty and the care for the environment of Maremma.
Taking part in lessons by the Tuscan coast
In order to take part in surf- wind- or kite-surf lessons just ask information at our reception or just fill in a form on our website. It will be very easy and funny to learn the main techniques of surfing, surrounded by the beautiful sea of the coast of Maremma, with your family or friends. Choose your favourite surf specialties and book now your lessons for a holiday with full of sport!
Equipment for surfing
Who loves surfing has always his own equipment with him/her, even if bulky. Who does not want to bring the board and the rest of the equipment, can easily rent everything and travel "light". Camping Maremma Sans Souci offers holiday full of your favourite sport. Clean sea, expert instructors and unforgettable locations to ride the waves of Maremma.
Tips for surfing well near Grosseto
Who does not know this sport for a long time, does not know that surfers follow ethical rules to make sure that no one gets hurt, that there is respect for the sea and that you know so many people with the same passion. That is why we suggest taking lessons before diving into the waves of the Tuscan sea. Do not worry if it is your first time, the expert instructors will help you to learn the main techniques to surf well and it will not be hard at all.