The only time of the year to dedicate to you two, one week, camping at the sea, is one of the best ways to recover and find yourself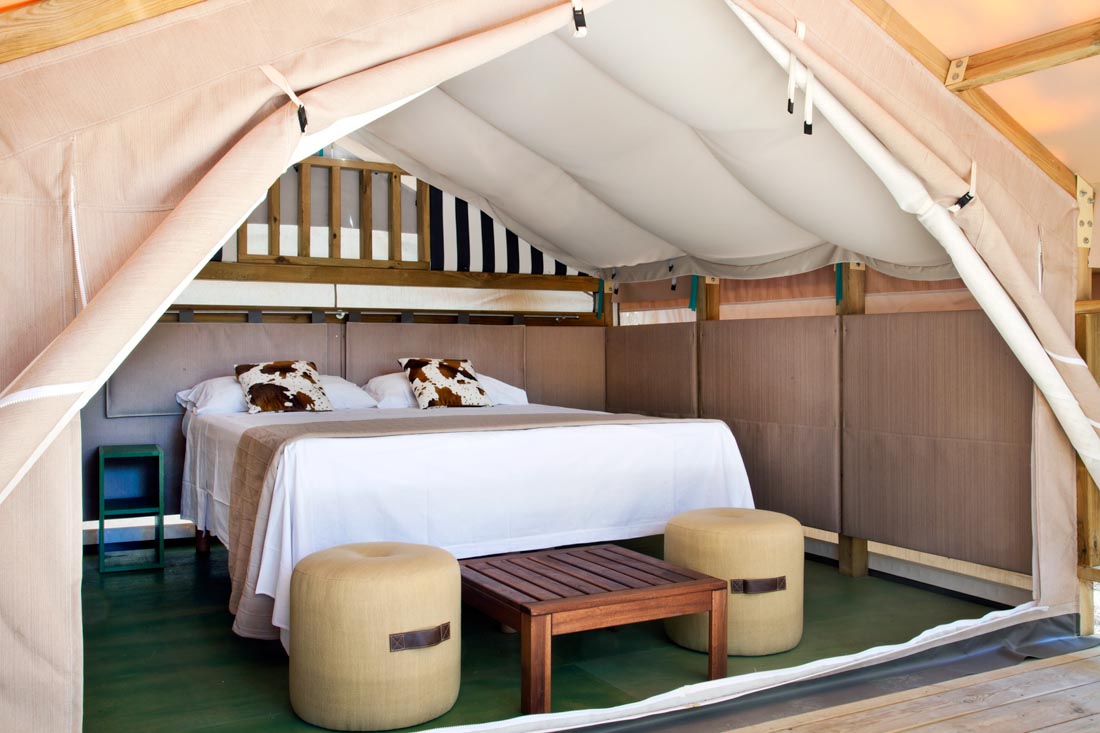 Lodge tent – Maremma Sans Souci
A week of glamping immersed in nature
For over fifty years, we offer our guests quality services, facilities surrounded by nature, in close contact with nature, respecting it. Our philosophy has always been to offer a pleasant and comfortable stay, surrounded by unspoiled nature and respecting the privacy of each of our guests. The Cottages, the Maison or the luxurious Mini Lodge Tent, for glamping lovers, are at your disposal, to give you unforgettable moments.
The Maremma Sans Souci has direct access to the sea, where a free or equipped beach is ready to welcome you, even with the beach relaxation version, where an exotic straw umbrella and comfortable mattress replace the classic beach umbrellas and the sunbeds. Now that you can relax. You only need the excellent food, which you can find at the Mama restaurant. Without having to leave our facility, you can enjoy quality dishes, prepared with healthy and refined ingredients and taste excellent wines.
Sport and nature in couple
If your natural element is water you are in the right place, you only need so much energy to consume and desire for adventure. Within the campsite, the South Wind sports association offers our guests the opportunity to play with the wind with windsurfing, paddling in complete tranquillity with kayak, canoe or the latest sup. For the more daring you can do kitesurfing, discover the thrill of flying on the water, a spectacular and fun sport to try. At this point if your spirit of adventure has not yet been satisfied, along the coast you can immerse yourself to discover the pristine background shows or snorkelling. Addressing the Sextant Diving Center, you can book courses, excursions and rent equipment.
At this point you just have to visit one of the wonderful villages of the Maremma. Castiglione della Pescaia, pearl of the Tuscan coast, renowned seaside resort, whose beauty and landscape quality and environmental has been repeatedly rewarded by both Legambiente and the Touring Club. The oldest part, preserves intact the city walls, the precious portals, the palaces and the tower. Once you reach the highest part, the view that you will find in front of you will be unforgettable.