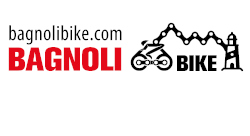 Our bike-point Bagnoli bike, offers bike rental service for adults and children and is the starting point for  guided tours to discover the Maremma and its wonderful territory of unique trails!
Minumu, age 14 yearas old- Compulsory helmet for minors
Transports
Typology
Price

Mountain Bike
Cross country

20€ per day

Racing Bike
Racing bike
35€ per day

City Bike
City bike
10€ per day
50€ 7days
5€ 1 day extra

e-Bike
Electric city
25€ per day
140€ 7days

e-Bike
Electric mtb
60€ per day
40€ half day


e-Roller
Electric scooter
5€ 30min.
10€ 1h
25€ 1day
150€ 7days
Guided tours on the most beautiful routes in our area, to discover the unknown and never seen side of the beautiful hills of the Maremma: breath-taking landscapes, unforgettable views and beauties to be discovered in the saddle of the MTB, in the heart of nature. The enthusiasts will find fun single technical tracks where they can test their skills.
Minimum excursion two people starting from 35 €
| Route | Duration | Bike Recommended | Difficulty |
| --- | --- | --- | --- |
| Marina di Alberese | 25 Km max 3/4 h | Qualsiasi | Easy |
| Tour del Vino | 25 Km max 2,5 h | Qualsiasi | Easy |
| Parco dei Montioni | 50km 850mt/sea | Btm | Easy |
| Calaviolina | 45km max 4 h | Btm/e-Bike | Medium |
| Sentieri Castiglionesi | 30km max 2,5 h | Btm/e-Bike | Medium |
| Sentieri Etruschi | 45km max 3,5 h | Btm/e-Bike | Medium |
| MTM e la Geotermia | 30 km max 4 h | Btm | Medium |
| Le miniere | 40km 850 mt/sea | Mtb | Expert |
| Castel di Scarlino | 50km max 4 h | Btm/e-Bike | Expert |