In province of Grosseto and in the area of Castiglione della Pescaia you can find so many points of reference for surfing and sports activities related to the sea. Our camping provides all the services for sporty holiday!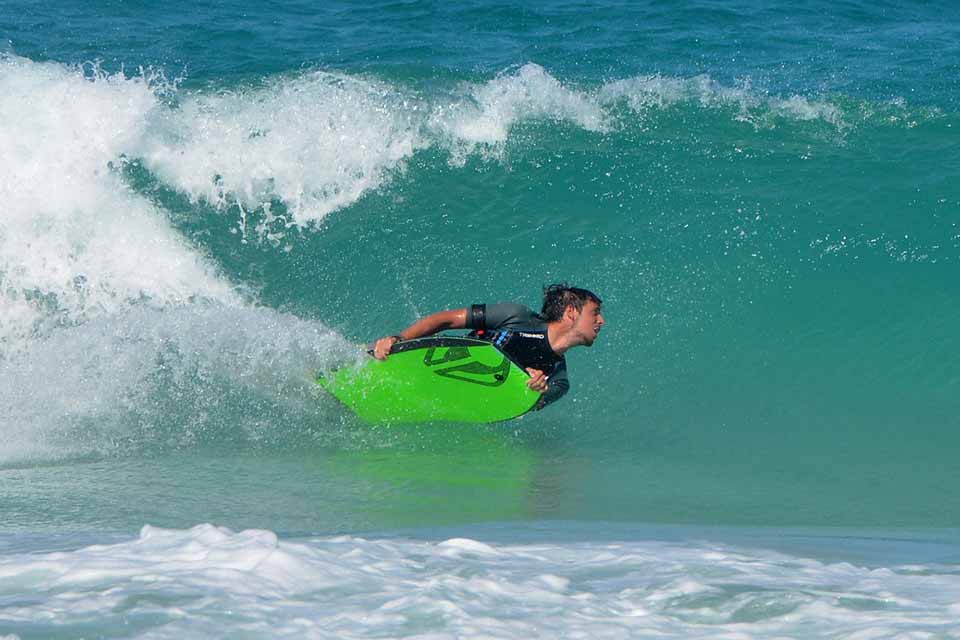 The best surfing beaches in Maremma
Starting from the province of Grosseto the beach of Marina di Grosseto as well is popular with both families and surfers. This is because it has the characteristic of having very shallow water even at several meters from the shore, which brings considerable advantages in terms of safety.
Punta Ala, the loved beach for surfing
The famous beach of Punta Ala is also well known by surfers because of the currents generated. The beach is nearly 5 km, allowing you to find several points of current in the same location. Obviously such a beautiful place for surfing and water sports is also home to many associations and schools. You can have the possibility to rent all the equipment and follow technique classes. Ask our staff for more detailed information for surfing in Punta Ala.
The beach of Talamone and its winds
The beach of Talamone is often characterized by the passage of perfect winds for kite-surfing and wind-surfing activities. Fans of this kind of surfing will be happy to defy the weather to have fun with their favorite sport. The beach is part of the protected area of the Uccellina reserve therefore offering a totally natural environment that is the setting for all activities from the most relaxed to the most active.