For your weekends this year choose Maremma Sans Souci, you will find a unique environment and quality services suitable for you and your friends.
Ideal accomodations for the weekend
Through the nature, the freedom of a vacation into the open air with all the comforts, you could choose to stay in the exclusive and luxurious Country lodge Tents, or in the Safari Lodge Tents, for real glamping connoisseurs. Alternatively, Cottages and Maisons will offer you a comfortable and functional accomodation, totally in relax.
Camping Maremma Sans Souci has the direct access to the sea, where you could loose into a fantastic sandy beach, have a swim in clear and crystalline waters, in one of the most renowned coast stretches of the country. On the inside, you can try the Mama restaurant, where healty and simple ingredients are carefully utilized, in the rispect of the tradition, to offer you unforgettable dishes.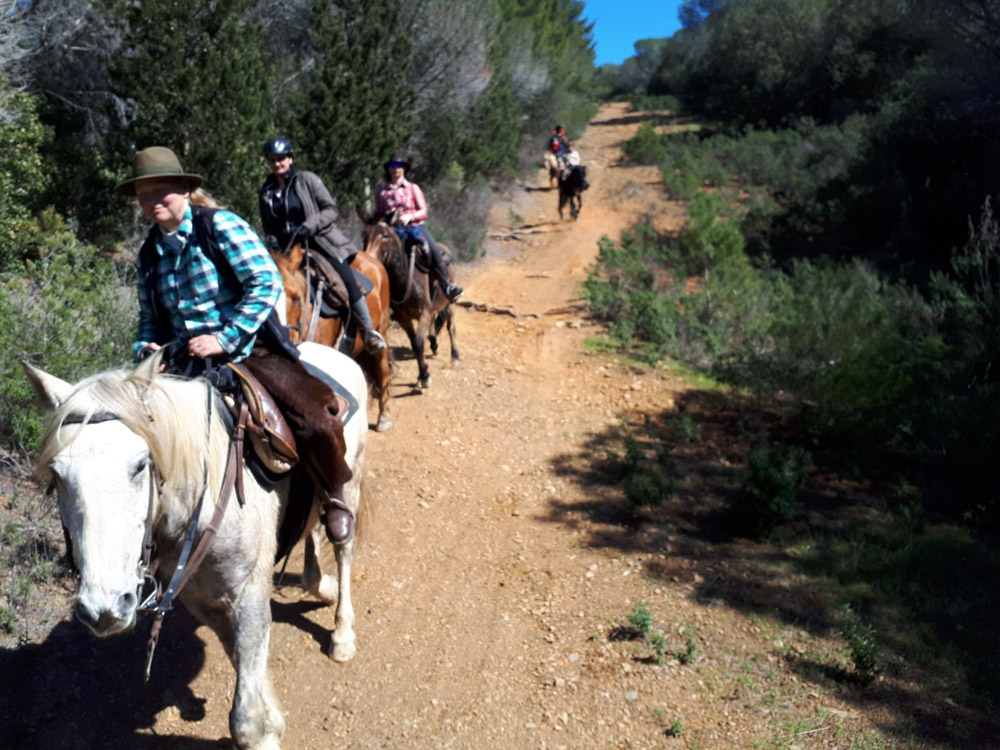 Horse promenades- Maremma Sans Souci
A stroll with friends discovering Maremma
To calmly regenerate, with no haste, led by the curiosity to discover an ancient land, exquisite, between nature, art and culture. The little Middle-age village of Scarlino, on the slope of Alma mountain, is intact, picturesque, ad well attended. You could visit Rocca Pisana, that dominates the promontory  with an outstanding view from the wide valley until the Corsica, the Etruscan necropolis of Poggio Tondo and unmissable a promenade by the sea of Cala Violina, a suggestive and uncontaminated beach sorrounded by a thick Mediterranean scrub. A Little jewel will enchanted you. Alternatively, you could rent a bike and going to discover the landscape on the thousand itineraries for bike lovers present locally.
Or you could go with our experts, that will guide you on discovering Maremma and its own marvellous landscapes, for real connoisseurs.