Many activities for your holidays in Tuscany Maremma, not only for children but also for those who want to relax or for those who want to continue to train even on vacation.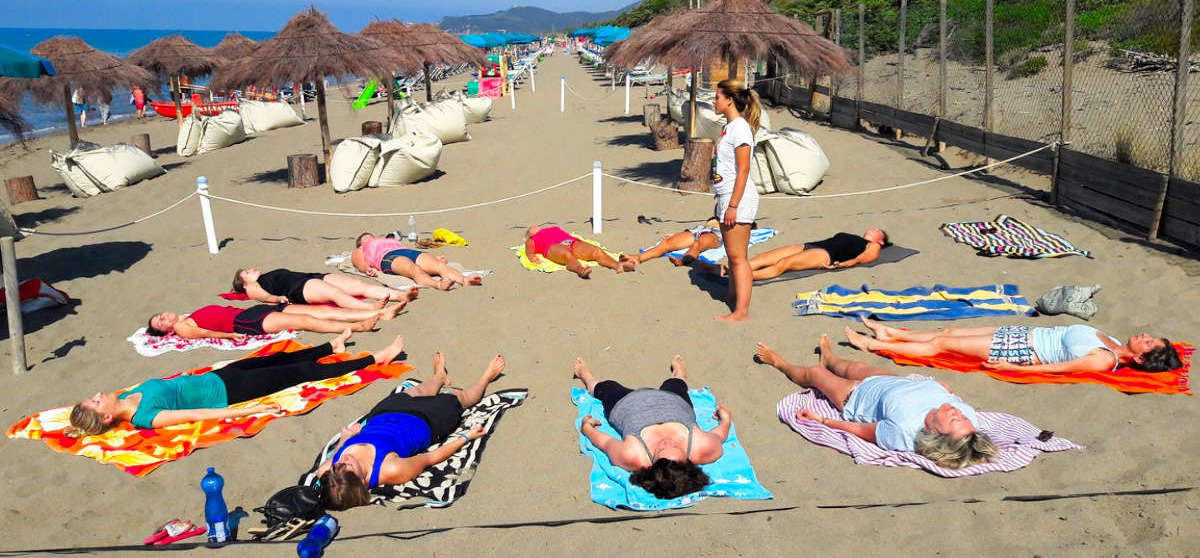 New camping activities with Animation
When looking for a camping with entertainment in Tuscany is not just to leave their children in trusted hands, now more and more people tend to want to do sports even on vacation. Those who love sports daily feel the need to remain active even in periods of rest, not to lose training and a physiological factor, i.e. for the pleasure of practicing their sport in new places, such as on the coast of the Maremma.
Our entertainment service includes in addition to various moments of relaxation and evening shows for young and adults, many sports activities for everyone, amateurs and experts, both sports related to the sea, such as surfing, sup and diving, and activities to practice on land, in the village or directly on the beach, facing the beautiful sea of the Tuscan coast.
Maremma, your gym on vacation
The Tuscan Maremma is an ideal place for those who want to practice sports. Our animation also includes expert instructors for many types of sports that can be practiced on holiday. Those who love running or cycling will have the opportunity to organize with our animators real excursions to admire the beautiful landscapes of the greenest Maremma.
You can go hiking and horse riding on the Maremma coast, passing through wonderful parks and walks on the beach. Alternatively, those who practice special sports can ask our staff for availability, we can let you participate in tennis lessons, archery and many other activities.
Animation and water sports in Maremma
The best activities to do when going on holiday in Maremma are the spots at the beach. Our animation has very good instructors for every sport in the water. From classic surfing or windsurfing in the beautiful sea in front of the Tuscan Archipelago, you can take lessons for every level of practice. Or the new trend of water sports in Italy, the Stand-Up-Paddling also known as Sup. Through the partnership with the various sports associations in the area of ​​Castiglione della Pescaia you can follow various courses of Sup and if you are not practical, learn to juggle in this new great sport to practice on the sea of ​​the Tuscan coast.