For how long haven't  you spent peaceful moments together, dedicating time just for yourself? Do it now in Maremma. Absorbed in the silence of the nature, one step distant from the sea.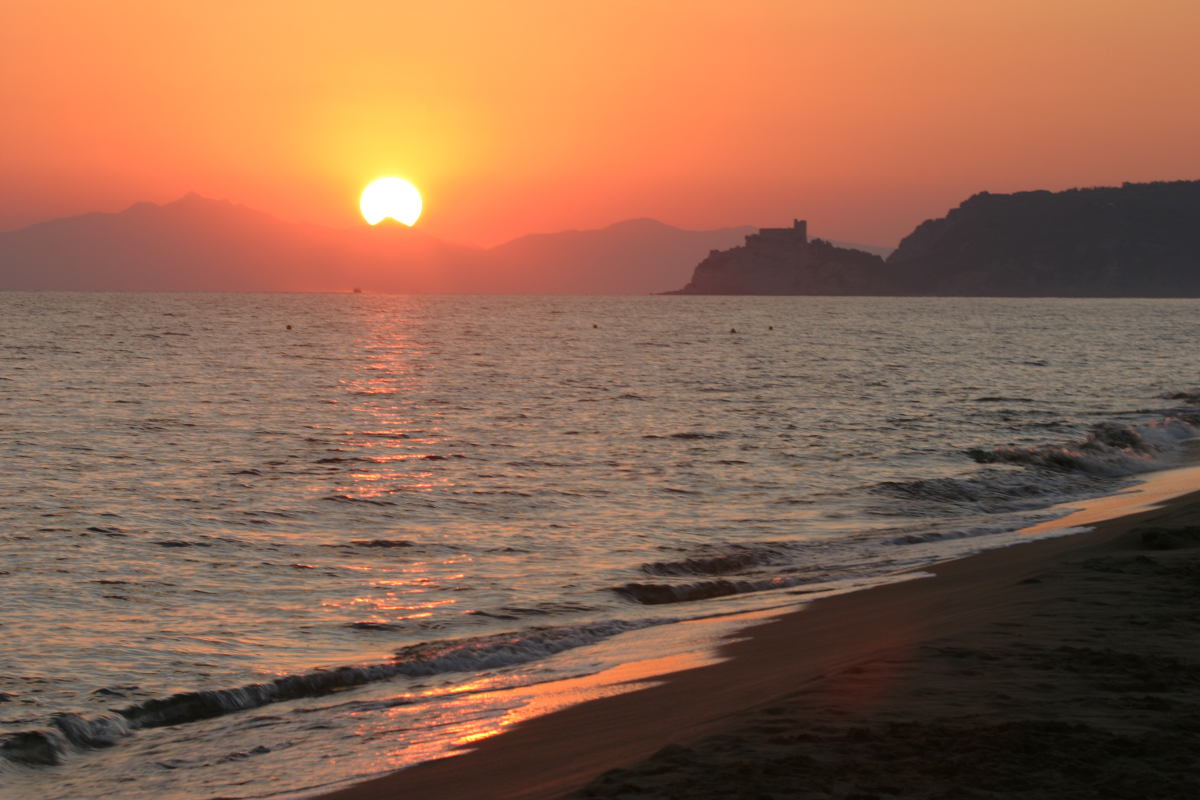 Dusk on the sea – Maremma Sans Souci
Relax on the Tuscany coast
By Maremma Sans Souci silence, quiet, tact, serenity, that just nature can give, will wait for you. In the fastastic mobile homes, in the colorful cottages or in the elegant Mini lodge tent, you could find pure relax moments. The beach, which we directly access to, both free and equipped, is sandy with a crystalline water and breath-taking.
You just need to keep yourselve comfortable and relish the precious time that you're spending together with your partner. Let yourself be tempted by Mama restaurant, our esteemed restaurant, where you can taste the typical Tuscany specialities or choose among the many various dishes of the Mediterraean cuisine, always served by excellet ad selectioned wines.
Maremma, between art and culture
To calmly regenerate, with no haste, led by the curiosity to discover an ancient land, exquisite, between nature, art and culture. The little Middle-age village of Scarlino, on the slope of Alma mountain, is intact, picturesque, ad well attended. You could visit Rocca Pisana, that dominates the promontory  with an outstanding view from the wide valley until the Corsica, the Etruscan necropolis of Poggio Tondo and unmissable a promenade by the sea of Cala Violina, a suggestive and uncontaminated beach sorrounded by a thick Mediterranean scrub. A Little jewel will enchanted you. Alternatively, you could rent a bike and going to discover the landscape on the thousand itineraries for bike lovers present locally.
Or you could go with our experts, that will guide you on discovering Maremma and its own marvellous landscapes, for real connoisseurs.