Riding with mountain bikes and bicycles in the Tuscan Maremma means get in touch with nature
Many consider Maremma a natural bike park, a place to relax or to challenge your limits and curiosity facing more or less difficult paths. Nature and history are mixed together to ensure that the coastal areas of Tuscany offer both easy cycling (bike rides) and excursions inside parks until the beach.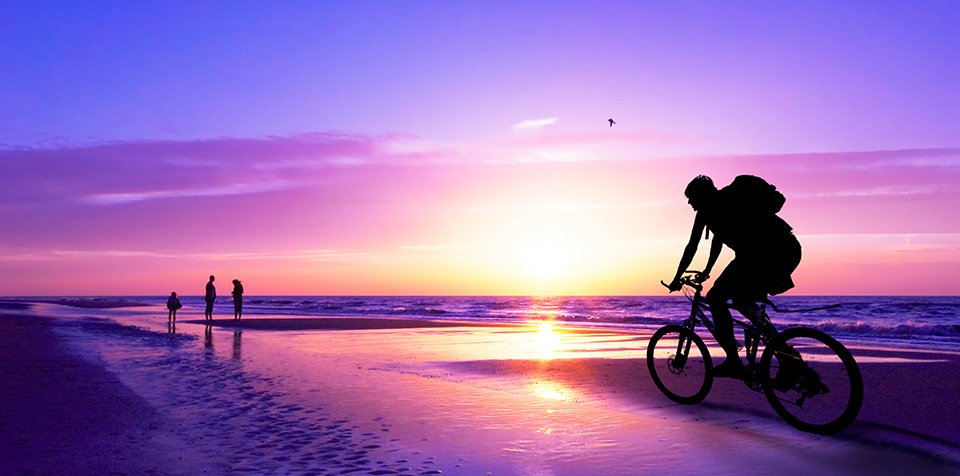 Walks and excursions in Tuscany
There are areas and paths for bike tours for everybody. If you want to go for a walk with your family or friends surrounded by the nature of Maremma, we have many suggestions according to difficulty. Or if you wish for adventure there are many associations in Maremma that will be happy to have you with them and to share the secrets of the Tuscan landscape. Sea, sports, nature and a lot of adventure, what are you waiting for?
Taking part in walks and excursions near Grosseto
Ask directly the reception of Camping Maremma Sans Souci or click on our website. Just stay tuned for walks in the bike paths nearby Grosseto and in the Maremma Natural Park. You can rent bicycle on site or bring your own and leave it safety, if you need.
Tips for walks by bike in Maremma
Experience Maremma through the wheels of a bike is satisfying. Unlike other vehicles, bike gives you the opportunity to admire landscapes without noise and no boundaries of space. Choosing whether to ride on bike paths near Grosseto, or to venture into paths within the Maremma Natural Park will satisfy your desire of discovering such a natural area, close to the sea.